Spot ioniser works for limited spaces
Ideal for use where space is at a premium and ionisation requirements are mild to moderate
Simco-Ion has introduced a range of ultra-small ionisers, the ionONE line.
The first two models, the Micro S (for spot) and Micro SA (spot air-assist), offer a very small size – approximately 2.6 x 1.6 x 0.7in (67 x 40 x 17mm) – making them ideal for use where space is at a premium and ionisation requirements are mild to moderate. Both models provide self-calibrating ion balance, easy maintenance and meet ISO 14644-1 Class 5.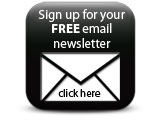 Anticipated uses include ionising the area around pick-and-place heads on board stuffing equipment to eliminate ESD damage to chips; under an inspection microscope to prevent particles from being attracted to products during assembly or inspection; the area around test sockets on IC test equipment; and on the chip handling feeder mechanisms.
Companies