SteriBeam introduces in-line pulsed UV sterilisation tunnels
Cleaning | Food | Pharmaceuticals
Capable of up to 6 logs surface sterilisation
SteriBeam Systems, a manufacturer of fast, non-invasive sterilisation systems, has introduced fully automated in-line pulsed UV sterilisation tunnels for pilot and production lines in the biomedical, food and pharmaceutical industries.
The Kehl am Rhein, Germany based company has equipped the tunnels with intense pulsed UV flash lamps, and they feature a UV transparent conveyor with adjustable speed. They are capable of up to 6 log sterilisation of the entire product surface.
The pulsed UV exposures can be set from an interactive display by installing pulse bursts with selected pulsed energy and a number of pulses for each product. It can sterilise surfaces of open products and also products wrapped in UV transparent foils at the rate of up to 1,000 products/h, sterilising them both from the top and bottom (360° UV exposures).
SteriBeam's basic sterilisation tunnel has two PUV lamps, a small footprint of 120 x 80cm, requires max 2kw of electrical power and can be fed from a single phase electrical line.
The company says the PUV tunnels are an excellent alternative to installing PUV or UVC lamp modules on production lines. PUV Tunnels can be adapted to customer specific requirements.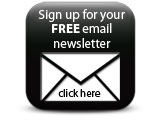 Installation of an in-line fully automated sterilisation tunnel ensures a smooth product flow and guaranteed performance, the firm says.
Companies