Successful ICCCS Zurich symposium closes...
Cleaning | Clothing | Design and Build | Food | Hi Tech Manufacturing | Infection control | Monitoring | Pharmaceuticals | Regulatory
...and hands over the baton to South Korea
Hans Zingre, chairman ICCCS2012 and president of SRRT, closed the event. Photographer: Lea Hildebrand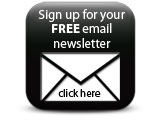 Some 150 speakers and delegates from 29 countries attended the successful International Symposium on Contamination Control, ICCCS 2012 Zurich, hosted by the Swiss Contamination Control Society, Swiss CCS (formerly SRRT).
Held at the leading technical university in Switzerland – the Swiss Federal Institute of Technology, ETH – the event included a packed programme of over 70 technical papers presented in English by speakers from around the Globe.
Three keynote lectures gave an overview of new trends, and reported on ground-breaking progress in the contamination control-related disciplines of pharmaceuticals, high tech manufacturing, aerospace and automotive sectors, healthcare and nanotechnology.
In addition, the Standard Committees and Working Groups such as ISO TC142 and ISO/ TC 209 and the CEN/TC 243 met at the event in Zurich. Meetings of the ICCCS CoD and ICEB were also held.
There were several new technologies launched in the fields of particle and microbial monitoring and in filtration and HVAC, and much lively discussion over the international ISO standards.
The international symposium, under the umbrella of the ICCCS, is held every two years in different nations all around the globe. In 2014, it will be hosted by the Korean Air Cleaning Association (KACA) in South Korea. Preliminary information is already on the symposium website for the ICCCS 2014 (http://www.icccs2014korea.kr).
The 2016 symposium is planned for Brazil, organised by the SBCC.
A full report on the Zurich symposium will be published in the November issue.