Süss MicroOptics relocates to new production facility
Will house new cleanroom facilities
Süss MicroOptics, a Swiss supplier of high-quality refractive and diffractive micro-optics, has relocated its production facilities in Neuchâtel.
The company, a subsidiary of Süss MicroTec, headquartered in Garching, near Munich, Germany, with experience in optical design, microfabrication and metrology, provides components using manufacturing techniques based on 200mm wafer technology in quartz and silicon. This capability has led to a compound annual growth rate (CAGR) of 20% over the last ten years.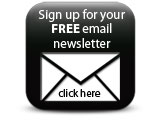 To meet this growth, the company has relocated into a new purpose-built production facility, which will house new cleanroom facilities. In full operation by the middle of December, the facility will enable the company to increase production capacity and if necessary switch to a shift system in the future.
Companies