Swiftclean launches ventilation cleaning service
New service will give customers access to a complete specialist LEV testing and cleaning service
Swiftclean Building Services has launched a new specialist service for testing and cleaning Local Exhaust Ventilation Systems (LEVs).
The new service will enable the UK provider of specialist ductwork hygiene, kitchen extract fire safety and legionella control services to give customers access to a complete specialist LEV testing and cleaning service.
Gary Nicholls, MD of Swiftclean, said: 'It is not enough for an employer simply to provide LEVs. They are also responsible for their proper use and maintenance, together with documentary evidence going back at least five years. We ensure that our clients' LEVs remain fully compliant with COSHH regulations, under HSE guidance (HSG 258), so that those who work with airborne contaminants are safeguarded.'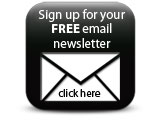 LEVs are used in a wide variety of business sectors where there are airborne contaminants that might cause a health risk to workers. The company's specialist service will cover the whole of the UK.
Companies