Synergy Health partners Age UK East London to reduce infection
Donates a 12-month supply of Assure antimicrobial hand sanitiser to the charity
Synergy Health is helping the charity Age UK East London to reduce the risk of infection in the community by donating a year's supply of its Assure antimicrobial hand sanitiser to ensure good hand hygiene among the charity's staff.
Bee Burgess, Director of Community Services for Age UK East London, said: "Our workers are out and about in the community and can carry the pocket-sized Assure hand sanitiser around with them to ensure that they always practice the highest standards of hand hygiene. As a charity, every penny counts and the money we save through Synergy Health's generous donation can be used to improve our services to older people in East London."
Jimmy Kwok, Managing Director, Synergy Health Infection Prevention and Control division, added: "This is an important part of our corporate social responsibility programme to support a range of different healthcare charities and to become more involved with local communities in the UK which can benefit from our donations."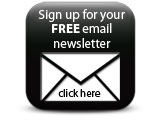 Assure is an alcohol-free hand sanitiser specifically designed for hygienic hand disinfection. It also helps prevent dry skin and requires no water or rinsing, leaving hands soft and moisturised. It conforms to EN1500 and EN1276 standards and is effective against a range of micro-organisms including E.Coli, Pseudomonas and Enterococci. It also provides a 24-hour residual activity against infections and minimises the risk of cross infection long after it has been applied due to an effective barrier that remains on the skin to offer sustained protection.
Companies