TSI Facility Monitoring Systems: Data, Information and Knowledge
TSI provides a complete system to monitor cleanrooms, generating knowledge supporting process improvement while keeping them in control.
TSIís FMS Facility Monitoring Software (FMS) now enables logged data from AeroTrak Portable Particle Counters to be downloaded, so that this data can be displayed and saved alongside the monitoring system data.
TSIís FMS Facility Monitoring Software has also been enhanced with OPC UA Client functionality, which enables data from other systems such as Building Management Systems to be read by TSI FMS.
Important News!
Does your portable particle counter enable reporting to the new ISO 14644-1:2015 standard?
Does it meet the ISO 21501-4 calibration standards?†
Check out our latest TSI AeroTrak Trade in offers http://tsi.com/AeroTrak-Promo-2016/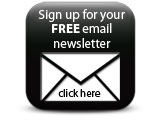 For further information visit: http://tsi.com/Cleanroom-Solution/ or E-Mail: tsi.emea@tsi.com
Companies