TSI unveils the AeroTrak 9001 Cleanroom Condensation Particle Counter
With an ultra-low false count rate, the AeroTrak 9001 Cleanroom CPC is ideally suited for the low particle concentrations found in ISO Class 1 and Class 2 environments
The AeroTrak Cleanroom Condensation Particle Counter (CPC) Model 9001
TSI Incorporated, a specialist producer of precision measurement instrumentation, has released the new AeroTrak 9001 Cleanroom Condensation Particle Counter (CPC).
The AeroTrak 9001 Cleanroom CPC has applications that inlcude:
Process improvement
Monitoring clean areas
Looking for filter leaks
Conducting indoor air quality investigations
It can help electronic manufacturers to improve their production yields by allowing the detection and accurate monitoring of nanoscale particles (less than 100nm) in cleanroom manufacturing processes.
The company says the AeroTrak Cleanroom Condensation Particle Counter (CPC) Model 9001 is the only water-based, laminar flow, high flow rate instrument on the market – providing the confidence needed for monitoring critical environments.
Unlike other high flow rate water-based CPCs, the particle counter does not use turbulent mixing, minimising particle losses and increasing count accuracy, nor does it introduce chemicals into clean environments.
It can be used as a standalone particle counter or run continuously, integrated into a facility monitoring system such as the TSI FMS Software.
Using patented technology, the instrument provides 10nm sensitivity at a 0.1 CFM (2.83 L/min) flow rate. With its ultra-low false count rate, the AeroTrak 9001 is ideally suited for the low particle concentrations found in ISO Class 1 and Class 2 environments.
The company said: "AeroTrak 9001 CPC is the first water-based cleanroom CPC on the market that can run continuously, 24/7, for six months without maintenance, allowing continuous monitoring of key cleanroom manufacturing processes."
The device can be used with the AeroTrak High Pressure Diffuser (HPD) Model 7950 to measure particulate contamination in high-pressure compressed gas systems.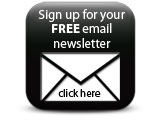 Presented in a 316L stainless steel enclosure it allows storage and recall of specific recipes and zone configuration and works with optional high-pressure diffuser for measurement of high pressure gases.
Featured Companies