TSIís FMS software: no hassle compliance
Having trouble transferring data into central information systems?
Is it challenging to get software from different vendors to communicate and maintain data integrity?
This is where OPC Unified Architecture (UA) from the OPC foundation comes into play.
To find out more about OPC UA click here
OPC UA is not restricted by vendor specific programming languages, enabling industrial systems to communicate and exchange data securely.
The good news is that TSIís FMS software is getting enhanced with an OPC UA Server.
TSIís FMS Software seamlessly integrates AeroTrak Remote and Portable Particle Counters, BioTrak Real-time Viable Particle Counters and environmental sensors.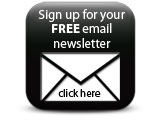 If you want to know more click here
Companies