TactoTek expands facilities in Oulu, Finland
New location delivers increased production capacity for injection-moulded structural electronics in a purpose-built facility with a cleanroom
TactoTek Headquarters
TactoTek has opened a new manufacturing and corporate headquarters facilities in Oulu, Finland, initiating a new phase of company growth.
TactoTek creates injection-molded structural electronics that integrate flexible printed circuitry and discrete electronic components into mass-produced 3D injection-molded plastics.
"In early 2016, TactoTek's project pipeline began growing dramatically and foreshadowed additional production capacity requirements and staffing needs, so we started evaluating alternatives for larger facilities," said Jussi Harvela, CEO.
"The new location is purpose-built for manufacturing injection molded structural electronics (IMSE)," added Marko Suo-Anttila, SVP Engineering.
"It uniquely contains all production steps of the IMSE manufacturing process, including printing decoration and electronics, surface mounting electronic components, high pressure thermoforming, and injection molding. And, our ISO 7 classification cleanroom facilities support demanding quality and consistency requirements," Suo-Anttila said.
The ISO 7 classification cleanroom
TactoTek's vertical integration enables rapid iterations to quickly optimise customer designs for mass production. Mass production is performed by TactoTek or a licensed manufacturer.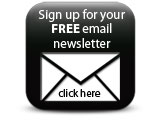 The European Regional Development Fund and the European Union's Horizon 2020 Research and Innovation Programme has subsidised TactoTek production equipment and infrastructure.
Companies