Taiwan's United BioPharma selects GE Healthcare's FlexFactory
It will use the modular manufacturing system to build late-stage clinical and commercial production capacity for biopharmaceuticals  
GE Healthcare's FlexFactory is a centrally automated, flexible biomanufacturing platform.
Picture courtesy of GE Healthcare
United BioPharma (UBP) has selected GE Healthcare's FlexFactory manufacturing platform for its new facility focusing on late-stage clinical and commercial production capacity of therapeutic monoclonal antibodies in Hsinchu Industrial Park, Taiwan.
The project received support from the Taiwanese government to help improve access to biopharmaceuticals and boost the bioprocess market in the region.
The new facility, including GE's FlexFactory based on integrated single-use technologies, will be dedicated to late-stage clinical and commercial production capacity of biopharmaceuticals, especially a monoclonal antibody, UB-421, which will be used for HIV treatment. GE will also continue to work closely with UBP on the establishment of its contract development and manufacturing organisation (CDMO) business.
Dr Chang Yi Wang, Chairperson of UBP, said: "The completion of this state-of-the-art facility equipped with two of GE's 2,000L single-use bioreactors and integrated manufacturing process is a much-anticipated achievement for UBP to enter into commercial-scale current Good Manufacturing Practice (cGMP) production with international standards.  It also resolves the manufacturing bottleneck for UBP's rich pipeline. With the potential expansion to twelve 2,000L production lines within this eight-story building, UBP is and will continue to be the largest protein drug manufacturer in Taiwan in the foreseeable future." 
The head of Taiwan's Industrial Development Bureau (IDB), Ministry of Economic Affairs (MOEA), said, "To improve the industry's protein drug technology and commercialisation capability, the MOEA will assist, through Industry Collaboration Programmes, to bring in and transfer GE Healthcare's process optimisation and scale-up technology for monoclonal antibodies to United BioPharma (UBP). Through this, we will indirectly assist the establishment of UBP's 2,000L x 2 Biologics Manufacturing Plant. We expect that the successful operation of this plant will further enhance global competitiveness of Taiwan's protein drug industry. We believe this will become the driving force for the growth of Taiwan's biotechnology industry."
GE Healthcare's FlexFactory is a centrally automated, flexible biomanufacturing platform. It allows manufacturers to quickly and easily establish biopharmaceutical manufacturing capacity within an existing building or as part of a new facility.
UBP's partnership with GE started as a Fast Trak collaboration. GE Healthcare's Fast Trak centres, with their advanced laboratories, provided large scale equipment and process related support for UBP's R&D team members in developing new biopharmaceuticals. The collaboration, under the Industrial Cooperation Programme, helped manufacture clinical material and technology transferred the manufacturing process back to the UBP team in Taiwan with complete transparency, while their facility was being built.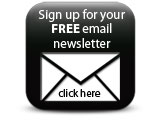 Founded in October 2013, United BioPharma (UBP) was spun-off from its parent company, United Biomedical, Inc., Asia, to focus on its monoclonal antibody drugs business. UBP has established a strategic partnership with Taiwan conglomerate, Formosa Plastics Group and its Chang-Gung Memorial Hospital network. The company has a comprehensive technology platform for antibody drug development and is focused on the R&D, manufacture, and global commercialisation of innovative mAbs and biosimilar antibodies.