Teknomek incorporates Dyson Airblade taps
Wash and dry feature extends efficiencies to a drying time of just 12 seconds
Teknomek has introduced Dyson Airblade taps as an additional option for its single and multi-station wash trough range.
Both the wash troughs and the Dyson taps are constructed from stainless steel and the taps are HACCP approved. Hygienic qualities include a HEPA filter to remove 99.9% of bacteria and viruses from the air and the integrated wash and dry functionality is designed to prevent water dripping on the floor. Efficiencies extend to a drying time of just 12 seconds.
Sue Springett, commercial manager at Teknomek says: "We recognise that every customer has different needs. Our hygienic wash troughs are hugely popular products and the use cases for these are diverse to say the very least – we've taken orders from everywhere from zoos, to food factories, to cleanrooms.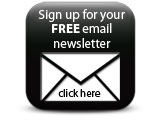 Teknomek offers further hands-free options developed to minimise contamination including knee operated and infra-red taps. All are compatible with the range of hygienic wash trough stations, which cater for between one and four users concurrently.
Featured Companies
See also