Telstar promotes automatic vial loading system at Interpack
Only system for freeze-drying processes which can be cleaned and sterilised in place, inside the freeze-dryer chamber
Telstar Lyogistics Zero 2
At Interpack, Telstar will promote the only automatic vial loading and unloading system for freeze-drying processes which can be cleaned and sterilised in place (CIP and SIP) inside the freeze-dryer chamber.
Lyogistics Zero is a new generation automatic vial loading and unloading system for pharmaceutical freeze-dryers, integrating a steam-sterilisable slider with no concealed parts, which is moved by a contact-free magnetic drive mechanism.
This system enables that the transfer device, or "slider", can remain in the chamber from where it undergoes cleaning and sterilisation along with the internals of the freeze dryer.
The system incorperates a passive magnetic drive instead of the mechanical links typically used in conventional and current loading/unloading systems.
This eliminates many of the risks related to a lack of asepsis caused by belts, bands, chains, linkages, cables, batteries and motors.
Suitable for use in production processes involving hazardous products, Lyogistics Zero has been designed to be integrated within aseptic isolators requiring high level protection for the operator (OEL5), the product (ISO5) and the environment.
Also on offer
Telstar will also promote the latest innovations in isolation technology systems, sterilisation, water and pure steam generation and pharmaceutical freeze-drying applications.
The company will offer visitors the opportunity to experience a 3D virtual tour of a pharmaceutical plant as if they were walking through a fully equipped facility.
The viewer can also observe the full manufacturing process, including the complete range of integrated process equipment installed in a high technology pharmaceutical plant.
---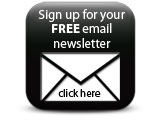 Interpack 2017 will take place in Dusseldorf, Germany, 4–10 May.
Companies