Tessy plastics expands cleanrooms for medical programmes
Expansions to two NY facilities will consist of both ISO Class 7 and 8 areas
Tessy Plastics is expanding cleanroom facilities in two of its Upstate New York facilities. The expansions are happening in response to new medical programmes that the company has won.
One of the plants is the corporate headquarters located in Skaneateles, NY and the other plant is located in Elbridge, NY.
The CMO specialises in injection moulding and custom automated assembly solutions. Contributing to both medical and consumer markets allows Tessy to leverage its expertise over a wide range of products.
Headquarter expansion
Tessy purchased the corporate headquarters office in Skaneateles in 2015.
"The building has a total of 21,000 sqft of ISO class 8 cleanroom space and we initially planned to use it to produce surgical device components for minimally invasive surgery," said Tessy's Vice President and General Manager, Joe Raffa.
Tessy decided to expand the cleanroom in Skaneateles by rearranging the layout of the building. They were able to add around 15,000 sqft to the cleanroom.
Raffa explained: "It has been the plan all along to utilise the entire area. We recently have been awarded new production lines that will utilise about 10% of the newly constructed cleanroom space. After the room is completed, it will be used to produce surgical components for medical devices and for additional programmes in the future."
After the renovation is complete, the total cleanroom space in the corporate headquarters building in Skaneateles will be approximately 36,000 sqft.
Eldbridge expansion
Tessy has five manufacturing plants in Upstate New York and their business is 50% medical business and 50% consumer business. Tessy's Elbridge facility has three of those plants located all on the same site.
The original Tessy plant in Elbridge is known as the "East plant", hosting both medical and consumer business. Tessy's second plant, located right next door, is known as the "West plant", and hosts the majority of Tessy's medical business. Lastly, located right behind the West plant, is what is known as the "South plant". The South plant accommodates a large portion of Tessy's consumer business.
The decision to expand the cleanroom space in the East plant is to service incoming programmes. The majority of Tessy's medical business currently resides in the West plant.
Raffa said: "We are shifting a portion of our current medical customers that are in the West plant to the new cleanroom in the East plant right next door for new programmes and future business opportunities."
The total cleanroom space in the East plant after renovations will be approximately 15,000 sqft. CT understands that unlike the headquarters, the East plant will have both ISO Class 7 and 8 cleanrooms.
By the end of 2019, Tessy will have three plants that will be of use for medical business.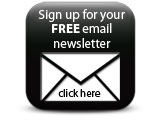 Tessy Plastics President, Roland Beck, proudly said: "We are excited to see the buildings evolve as we take on new customers and new projects. We look forward to what the future brings. With renovating the two plants, we will have nearly 135,000 sqft of cleanroom space company-wide."
Companies