Testing for spores in laundry water
Among the most common microbiological contaminations in commercial laundries are bacteria that turn into permanent forms, so-called spores, under life-threatening conditions. These endospores formed by the bacteria are extremely resistant, for example, to hot and cold temperatures, or to drying out. This high chemical and thermal resistance means that spores are not safely inactivated or killed during disinfecting washing processes
The definition of guideline values enables laundries to assess the risk of a latent spore problem when undertaking regular checks on laundry process water. Pic credit: Hohenstein Institute
Spores are by their nature very resilient organisms and can pose serious issues for hygiene critical environments. A recent project at Germany's Hohenstein Institute has researched efficient disinfection methods for spore contaminated processing water in commercial laundries
Among the most common microbiological contaminations in commercial laundries are bacteria types that turn into permanent forms, so-called spores, under life-threatening conditions. These endospores formed by the bacteria are extremely resistant, for example, to hot and cold temperatures, or to drying out. This high chemical and thermal resistance means that spores are not safely inactivated or killed during disinfecting washing processes.
Furthermore, an accumulation of spores in all water-carrying systems can lead to a systemic bacterial contamination of the entire washing process, resulting in hygienically unacceptable washing results.
To remove an existing contamination with spores, the process water tanks have to be put out of operation for disinfection, which can lead to loss of production for the laundry processer as well as unwanted additional costs.
In the framework of a research project, scientists from the Hohenstein Institute, an independent research and testing institution in the textile sector, have now succeeded in developing an efficient disinfection method for processing water contaminated with spores in commercial laundries.
In particular, textiles that are used in hygiene critical areas, such as hospitals, food processing businesses or healthcare homes, have to be free from pathogenic germs. The legal requirements for disinfection processing of textiles from hygiene critical areas ensure that textiles are sterile directly after the washing process. The subsequent rinsing process, however, can re-contaminate the laundry by introducing germs into the processing water.
Findings from many hygiene technology examinations have shown that this allows spores to end up in the dry laundry as well.
The bacteria forming the spores include the species Bacillus anthracis (anthrax), Clostridium botulinum (botulism) and Clostridium tetani (tetanus) but also the soil bacterium Bacillus cereus that causes food poisoning such as Clostridium botulinum.
In practical application, re-using water from pre-washing, rinsing and clear rinsing as processing water is becoming increasingly important for economical reasons.
The results of the research project offer practical solutions for restoration and prevention of spore problems for textile service providers.
Spore identification
The first step of the project defined microbiological examination methods for identifying the presence of spore producing bacteria, which are based on known methods but take into account the special characteristics of the spore producing bacteria, allowing secured statements about the actual spore contamination of water and textiles.
A subsequent step evaluated combined disinfection measures for processing rinsing and press water using water disinfection systems (membrane, UV/ozone and UV/ultrasound) with regard to their ability to destroy spores. All systems achieved high efficiency in continuous flow operation. Spore contaminations added in defined quantities were reliably and completely destroyed or removed.
The result of the examination showed that for disinfectant washing processes additional measures should be taken against spores after every 8–10 dry laundry samples with evidence of spores. Pic credit: Hohenstein Institute
Additional safety measures for lasting hygienic operation are still required, however. This particularly includes filter systems with backflushing, additional chemical disinfection systems, such as chlorination, as well as regular cleaning of the tanks. For general hygiene safety, additional regular cleaning and disinfection of machine surfaces, technical systems and floors at defined intervals still remains essential. Listed disinfectants without special sporicidical effects are generally sufficient. The additional use of sporicidical disinfectants is imperative only when serious problems actually occur.
Specific guidelines
Another objective was the definition of guideline values to support the laundries with assessing the risk of a latent spore problem in their own framework of process-water checks. The evaluation of 1,300 data sets from across Germany yielded a representative cross-section of the spore problems in water-carrying systems in industrial textile processing that was suitable for statistic evaluation.
The result showed that for disinfectant washing processes the recommended additional measures against spores should be taken after 8–10 dry laundry samples with evidence of spores as a minimum. For non-disinfectant washing processes the recommendation is to take action after finding evidence of spores in three samples. For water samples the need for action arises after only two incidences of spores.
Acknowledgement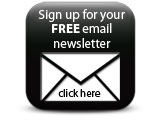 The Hohenstein Institute wishes to thank the German research association Forschungs-kuratorium Textil e.V for the financial support for the research project (AiF No.16416 N), which was carried out in the framework of the sponsorship programme of the Industrielle Gemeinschaftsforschung (IGF) of the German Federal Ministry of Economics and Technology (BMWi), based on a resolution of the German Bundestag (Lower House).
Companies