The effects of decontamination agents on HEPA filters
Camfil has published a technical bulletin on the effects of decontamination agents on HEPA Filters for those applying HEPA air filtration in applications subjected to routine bio-decontamination
High Efficiency Particulate Absolute (HEPA) filters are widely used to provide clean air to facilities where micro-organisms cannot be tolerated. HEPA filters are also used to clean the air leaving certain facilities where pathogens may be present. In these situations the facilities are routinely cleaned using disinfectant solutions and the filtration systems may be decontaminated prior to servicing. In the course of these activities the HEPA filter will be exposed to the decontamination agent.
Camfil's technical bulletin provides information on the effect of routine exposure of the filters to ambient levels of vapours from different types of cleaning solutions used on facility surfaces.
Nowhere is air filtration more important than in healthcare facilities. The level of airborne infectious contaminants increases proportionately with the increased population density of infected individuals. Concern is not limited to hospitals. Nursing homes and dental offices or clinics also need efficient filtration. Energy savings and flexible air filtration systems for operating theatres are also high priority today.
For 50 years, Camfil has been designing and manufacturing air filtration solutions for hospitals and healthcare facilities in all major world regions. Air filters offer excellent protection from the airborne maladies of healthcare institutions, as long as they are a component in an overall programme of air quality control. The protection of facility employees is also a paramount concern. Clinical staff are subject to increased exposure to infected individuals.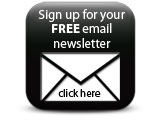 Download the technical bulletin here.
Featured Companies