The lab designed to dish the dirt
Cleaning | Design and Build | Food | Monitoring
Moving food production from the lab to factory scale processes can throw up many hygiene challenges. John Haines, Principal Scientist, Food Safety, describes Leatherhead Food Research's new DirtyLab for pilot scale evaluation
Product inoculation in DirtyLab
Food safety is an essential element of food production, and as such, it is important to anticipate safety issues when new products, processes, ingredients and recipes are being considered. This is a fundamental requirement of the design phase, involving predictive modelling, risk assessment, microbiological thermal kinetics evaluation and implementation of HACCP. Accompanying this, the business case is supported by regulatory, consumer concept and market research.
Food safety and shelf life stability predictions require an understanding of the fundamental science to take into account the interactions between ingredients and processes. This includes the assessment of microbial barriers, such as salt and sugar reduction, the use of natural and artificial preservatives, challenge and shelf life testing and product microstructure analysis during product development. This can also involve shelf life benchmarking, validation of cleaning procedures, CIMSCEE calculations and spoilage predictions.
Scaling up from a new product design kitchen to commercial production often introduces a whole new set of food safety challenges from hygienic processing to packaging solutions. It is very difficult to assess with any confidence the part that increasing sample size, throughput and equipment design will play, especially when trying to model conditions using a small scale benchtop laboratory set-up.
To try and account for these scale-up issues, Leatherhead Food Research has commissioned a new pathogen pilot plant, called DirtyLab, to accurately evaluate food manufacturing processes by allowing the deliberate contamination of food and drink products and equipment with Containment Level 2 pathogens to understand the survival issues during processing, post-equipment cleandown and in-pack processing. The facility will allow the development work for HACCP, risk management, shelf life testing, pathogen challenge testing and trouble-shooting, using robust pilot scale equipment to model the real production environment in near factory scale.
A key area of interest in food safety is micro-organisms and their behaviour in various foods. The best way to establish the potential for growth or survival of a specific micro-organism in a food, or through a process, is to add that micro-organism to the food at a known level (inoculum) and monitor its growth or survival over a defined period of time (i.e. challenge period or shelf life) under controlled conditions of temperature, humidity, atmosphere, light and mobility/stability.
This approach is known as challenge testing. Leatherhead has extensive experience with microbial challenge testing using many pathogens (e.g. Listeria spp., Salmonella spp., E. coli and Clostridium botulinum) and spoilage micro-organisms (e.g. moulds, yeasts and lactic acid bacteria). DirtyLab aims to support and expand these capabilities for challenge testing by enabling more accurate modelling of the factory environment with hazardous micro-organisms being added to foods or equipment in an environment directly replicating a food production area, but without introducing the risks to the commercial production of food.
Examples of studies carried out in the DirtyLab include:
Controlled temperature, humidity, light and gas conditions for storage of food products
Validation of cleaning regimes for equipment
Manufacturing of complex foods e.g. charcuterie
Replication of heating and cooling procedures for food
Validation of Critical Control Points in food processes
Evaluation of biofilm formation on different processing surfaces (e.g. stainless steel, PTFE, PVC, polyurethane, polystyrene etc).
The lab is equipped to carry out a range of tests and studies
Further to these confidential studies, Leatherhead Food Research's current member-funded Forum Project on pathogens in low-moisture foods utilises DirtyLab capabilities. The heat resistance and survival of pathogens in dry foods is being systematically established in products such as nuts, seeds, powder ingredients and flavours with the use of a large-scale heater-mixer. DirtyLab is also being used to evaluate the survival of Salmonella in paprika and of Salmonellae and Cronobacter sakazakii in dry infant formula. With the expanding capabilities of the facility, those involved in the DirtyLab look forward to new enquiries for food and process survival studies within the pathogen pilot plant facility from members and clients.
| | |
| --- | --- |
| Food Safety Implementation | Shelf life studies in packaging variants and atmospheres |
| | Open shelf life studies for deli goods |
| | Review of existing HACCP systems |
| | Troubleshooting allergen management issues |
| | Specification writing and review |
| | Environmental monitoring and interpretation |
| Food Safety Design | Predicting Clostridium botulinum growth in bread |
| | Risk assessment of novel beverages |
| | Thermal inactivation studies |
| | CIMSCEE studies on new sauces |
| | Screening of novel antimicrobials |
| | Risk/threat assessments of the supply chain |
| Food Safety Compliance | Guidance on product recalls |
| | Troubleshooting mould contamination |
| | Results interpretation on microbiological testing |
| | Review of HACCP systems for compliance to BRC |
| | Investigation of faecal contamination of packaging |
| | Molecular identification of micro-organisms |
| Food Safety Development | Challenge tests of various foods |
| | Validating cleaning of automated drinks dispensing machines |
| | Soft drinks microbiology |
| | Microbiological testing prior to sensory tests and nutrition evaluation |
| | Determining antimicrobial function of organic acids |
| | HACCP studies for new products |
An important, but sometimes overlooked, area of concern is not only the growth and survival of contaminants within the food, but also within the process line itself (e.g. as biofilms attached to plant surfaces, connecting tubes, vents, filters etc). Therefore, it is important to challenge the manufacturing process as a whole, not just the final product. This leads directly to the assessment of cleaning and disinfection processes for specific equipment.
Swabbing of equipment post-cleaning
For example, it is known that some micro-organisms will attach to specific plant surfaces more readily than others (e.g. brushed steel over polished steel surfaces) and that specific cleaning regimes need to be used to efficiently clean and decontaminate different pieces of the process line. If a particular part of the plant is prone to the heavy build-up of material and has the potential for a greater risk of attachment and biofilm formation over time, then this should be identified as a critical control point within the HACCP audit and stringently monitored for cleaning efficiency.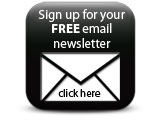 Food safety is non-negotiable and challenge and shelf life studies together with HACCP auditing and plant hygiene modelling can help to identify and eradicate any potential food safety issues in food production.
Companies