Thermal Product Solutions ships cleanroom ovens
The front-loaded cleanroom ovens utilise horizontal airflow for performance in the medical industry
US-based Thermal Product Solutions, a manufacturer of thermal-processing equipment, announced the shipment of six Gruenberg cleanroom ovens to the medical industry.
These Gruenberg unitised ovens have a maximum temperature rating of 149°C with work chamber dimensions of 26" W x 26" D x 34" H.
The Gruenberg cleanroom ovens were constructed from a structural steel frame that supported the 304L stainless steel interior chamber liners and the 304 #4 polished stainless-steel exterior.
All interconnecting struts are non-continuous which keeps the exterior cool.
The front-loaded cleanroom ovens utilise horizontal airflow, which maximises heating rates and temperature uniformity of the product load. A circulation blower located in a conditioning plenum chamber on the bottom of the oven. The blower directs air through a semi-pierced panel on one side of the chamber and flows horizontally across the product. The air exits the work chamber on the opposite wall back through the plenum for reheating and recirculation.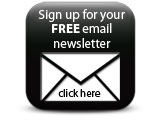 "Gruenberg products are designed to meet the highest standards of safety specifications. These cleanroom ovens were designed to accommodate the customer's existing robot and loading trays for the drying of very sensitive medical devices," said Denny Mendler, Gruenberg Product Manager.
Companies