ThermoGenesis expands footprint in Asia
US regenerative medicine company has registered its cellular processing solutions AXP and PXP systems in Thailand
ThermoGenesis, a wholly owned subsidiary of regenerative medicine company Cesca Therapeutics, has announced that its cellular processing solutions, AXP II and PXP systems, have been registered in Thailand.
The AXP II is a cord blood processing and the PXP system is for point-of-care harvesting of highly enriched mesenchymal stem cells (MSCs) and hematopoietic stem cells (HSCs) from bone marrow, while significantly reducing red blood cells (RBCs).
Both systems are part of an advanced and clinically differentiated portfolio of cellular processing solutions aimed at supporting the development of cell-based therapeutics, including the emerging CAR-T market.
"Expanding our footprint into Southeast Asia is a logical next step, especially as research and development activities in the field of cell therapy are robust across Asia," said Haihong Zhu, ThermoGenesis' President.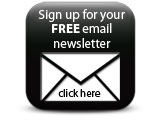 "We look forward to supporting the needs of hospitals, clinics and GMP laboratory customers with our state-of-the-art and cost-effective cell-based therapy tools.," Zhu concluded.
Companies