Thermo Fisher Scientific Cambridge honoured in Queen's Awards
Thermo Fisher Scientific's Cambridge UK facility has been awarded a Queen's Award for Enterprise 2009 in the Outstanding Innovation category for the iCAP 6000 ICP-OES instrument. The iCAP 6000 ICP-OES (Inductively Coupled Plasma, Optical Emission Spectrometry) instruments are used in laboratories to detect and measure low levels of toxic or pollutant elements in samples.
All smiles as Thermo Fisher's team in Cambridge wins a Queen's Award for Enterprise in the innovation category for the iCAP 6000
The Queen's Award recognises the novel design of the iCAP 6000 which, according to Thermo Fisher, delivers outstanding performance, ease of use and low cost of ownership, all in a compact instrument.
Specifically developed for environmental, metallurgical, petrochemical and food safety applications, the iCAP 6000 provides increased analysis speed, exceptional stability and trace (parts per billion) level detection capabilities up to five times lower than comparable older designs.
The Thermo Fisher Scientific team in Cambridge started work on the design of the iCAP 6000 in 2002 and has been manufacturing the product and distributing it worldwide since 2006. "The whole Cambridge team is delighted to be associated with a product which has been selected for this award," said Paul Gillyon, product group director of Trace Elemental Analysis at Thermo Fisher Scientific. "We work very hard to solve the technical challenges in developing complex instruments like the iCAP 6000 and to achieve commercial success with scientists in laboratories around the world. The Queen's Award recognises all the expertise, hard work and commitment that has been contributed by all members of the Cambridge team."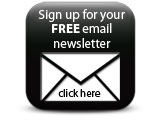 Contact .(JavaScript must be enabled to view this email address) www.thermo.com