Titanium dioxide-coated tile is self-cleaning
Design and Build | Microbiology | Regulatory
A new hygienic ceramic floor or surface covering has been developed by two Italian companies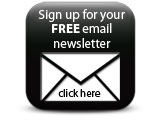 A new form of ceramic floor and covering with hygienic properties – Active Clean Air & Antibacterial Ceramic – is being marketed jointly by two Italian companies.

The ceramic, developed by GranitiFiandre and Iris Ceramica, is claimed to be dirt repellent and to interact with the environment in a way that reduces pollutants, such as nitrogen oxide, sulphur oxide and carbon monoxide, by up to 70%.

As well as anti-pollution properties the ceramic also has an antibacterial action that eliminates bacterial strains such as Escherichia coli, Klebsiella pneumoniae and Staphylococcus aureus.

The ceramic's unusual "eco-active" properties are due to an application of titanium dioxide (TiO2) at high temperature. On exposure to light this compound activates a photocatalysis process, which is basis for the product's anti-pollution and bactericidal action.

The TiO2 is applied using a production method developed by architectural surfaces supplier, GranitiFiandre and tile manufacturer, Iris Ceramica, and is said to be different from the common and less effective systems based on nanotechnology.

The companies say the tiles are suitable for indoor and outdoor environments where cleanliness, sanitation and hygiene are important requirements, eg, surgeries, laboratories and hospitals.

Laboratory certifications confirming the effectiveness of the ceramic have been issued by the US laboratories of TCNA (Tile Council of North America) and the Centro Ceramico Bologna, via the University Consortium (Centre for Research and Experimental Study in the Ceramics Industry).


Companies