Tony Saunders appointed as National Sales Manager for sara LBS
Design and Build | Food | Hi Tech Manufacturing | Pharmaceuticals
Will continue expansion of industrial doors specialist into the pharma, food, automotive and warehouse and distribution industries while growing its maintenance network
Tony Saunders
sara LBS has appointed Tony Saunders to lead sales as it continues to grow in the UK market. The company is already recognised as a leading supplier of loading bay solutions and high speed industrial doors. Saunders will work with the existing sales team to continue expansion into industries such as pharmaceutical, food and beverage production, automotive and warehouse and distribution, while continuing to grow the company's national maintenance and repair network.
The company has been supplying loading bay and industrial door solutions to the UK market for more than 30 years. Its flagship Sprint doors are said to be the fastest roller shutter doors on the market and feature a 'non-contact' safety beam which detects obstructions and halts the door, preventing a collision.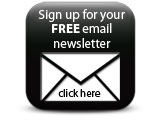 In addition to the design and supply of new loading bay and industrial door products, sara LBS has also developed a nationwide maintenance and repair service. It employs CSCS trained engineers who are available 24/7 across the country for routine maintenance and emergency repairs – even on non-sara LBS products.
Companies