Tradebe UK acquires SRM
Deal takes Tradebe to number one slot in UK's hazardous waste management sector
The UK arm of the Tradebe group of international waste management companies has acquired SRM in a deal that will increase its turnover to around £75m per annum and making it the UK's top hazardous waste management business.
"The SRM business perfectly complements Tradebe's existing operations, both in the range of services we can offer our customers plus an enhanced geographic reach," said Alex Gazulla, CEO, Tradebe UK. "Our impressive growth in the UK means we now operate across 18 different sites employing 540 staff nationally. We have truly become a one stop shop for our customers."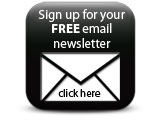 The UK subsidiary of the Barcelona-headquartered business, Tradebe is one of the primary international waste management companies operating in the UK, and specialises in the recycling, recovery and disposal of hazardous substances created by industry and industrial cleaning activities. Globally, the company operates in six markets including US, Spain, France and Turkey, employs more than 1,800 people and has an annual turnover of €350m.
Companies