Transfer of perishable products and samples
How should the transfer of perishable food, pharma samples and biological specimens be carried out at certified temperature?
The ISO-Transport insulated case
The transfer of perishable samples and products should be made at a certified temperature, ideally using a battery operated refrigerator.
For transfer at validated temperature of +2/+8°C, the ISO-Transport insulated case is available from Italian company international p.b.i.
The refrigerated temperature is validated for outdoor temperatures up to 35°C, for 8/10 hours, using four 'Super-Cold' cooling plates. The efficiency of refrigerated temperature has been certified by the SSCCP.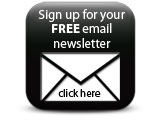 The total useful volume of ISO-Transport is 32 litres and the weight is 2.6kg.
Featured Companies