Trigger happy with Shield Medicare
Ecolab's Shield Medicare division has added a new trigger to its SteriShield delivery system
A new trigger has been added to Shield Medicare's SteriShield delivery system
Ecolab's Shield Medicare division has added a new trigger to its SteriShield delivery system. Shield Medicare's 10-year-old SteriShield delivery system pioneered the use of a closed trigger spray system, whereby air cannot enter the bottle and the contents remain sterile throughout use.
The latest development from the Farnham, Surrey, UK-based company incorporates a new user-friendly trigger, which includes a variable nozzle, a broad spray pattern, a rapid-return trigger and a more ergonomic, easy-to-clean shroud.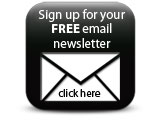 As the system is dependent on every component, the new combination of parts has undergone full in-depth validation, including vacuum and particulate testing to prove that the new trigger and bottle combination creates and maintains a closed system for a minimum of three months.
Featured Companies