Tru-D SmartUVC reduces bioburden in operating rooms
UVC disinfection greatly influences bioburden reduction on high-touch, complex medical equipment
A recent study published in the American Journal of Infection Control, "Ultraviolet-C light as a means of disinfection anaesthesia workstations", demonstrated that UV disinfection company Tru-D's SmartUVC system can reduce bioburden on anaesthesia workstations.
In the study, UVC disinfection greatly influenced bioburden reduction on high-touch, complex medical equipment surfaces contaminated with three organisms commonly implicated in surgical infections.
Chuck Dunn, CEO and President of Tru-D SmartUVC said: "The research team concluded disinfection of all surfaces, both in direct and shadowed areas on anaesthesia devices, from a single Tru-D placement in the operating room. Tru-D was proven effective both in small and large operating rooms."
The process
Used in conjunction with manual cleaning protocols as an enhanced terminal room disinfection strategy, Tru-D is brought in to a room after traditional cleaning is completed.
Using chemical-free UVC energy, Tru-D operates from a single position and administers a single cycle of UV light.
Through the use of its patented Sensor360 technology, Tru-D achieves significant pathogen reduction in the room against common superbugs such as MRSA, VRE and C. diff.
The study
The study was conducted at Virginia Commonwealth University (VCU) to assess organism killing on complex medical devices in difficult-to-access, high-touch areas that included dials, knobs and handles that are challenging to clean manually.
All trials, compared with the controls, exhibited significant bioburden reduction. The research team went on to suggest that Tru-D's technology is an important supplement to the manual cleaning process.
VCU validated Tru-D's effectiveness against the three most common pathogens found in operating rooms and are commonly implicated in surgical site infections: Enterococcus faecalis, Acinetobactor baumannii and Staphylococcus aureus.
"This study further validates our Sensor360 technology's ability to analyse a room and deliver a precisely-measured, lethal dose of UVC unlike any competitor," said Dunn.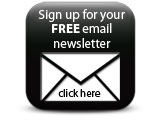 Tru-D is validated by more than a dozen independent studies.
Companies