UCLA opens new cleanroom facility for nanofabrication
Design and Build | Hi Tech Manufacturing
Facility includes bio-suites to support UCLA medical research
The bio-suites will be a vital tool for medical researchers
The California NanoSystems Institute at UCLA has opened its new Integrated Systems Nanofabrication Cleanroom (ISNC), more than doubling the amount of cleanroom space available on the Westwood campus and extending research capabilities to researchers in biology and medicine.
The facility, which houses state-of-the-art equipment worth more than US$8m, features 9,700ft2 of highly purified and regulated cleanroom and support space.
'This facility greatly enhances the nano-fabrication services available to researchers,' said the facility's faculty director, Kang Wang, the Raytheon Professor of Physical Electronics at UCLA's Henry Samueli School of Engineering and Applied Science and an associate director of the CNSI.
'By offering unique services like bio-suites capable of maintaining stringent cleanliness for biological applications, the ISNC is an excellent resource for companies interested in product development but who do not have access to a fully outfitted cleanroom.'
As a shared resource facility, the ISNC is available to all researchers at UCLA, as well as those from other universities, industry and government. Equipped with tools like an electron-beam writer capable of fabricating nanoscale structures with device geometries as low as 10 nanometers and an ASML optical stepper capable of 0.3µm resolution, the ISNC will also serve as a valuable resource for startup companies.
The ISNC is divided into 12 'aisles' or process bays, with adjacent support chases. Four of the aisles are rated at Class 100. The facility also includes six Class 1,000 aisles and two integrated bio-suite bays with their own isolated air supply for working with cells, tissues and other biological samples.
The integrated bio-suites were developed as a tool for researchers at Ronald Reagan UCLA Medical Center and the David Geffen School of Medicine at UCLA, both located on campus, less than five minutes from the CNSI. This proximity makes it is easy to transport live samples such as cells directly into the cleanroom.
'The bio-suites will be a vital tool for medical researchers,' said CNSI associate director Leonard H. Rome, who is also senior associate dean for research at the Geffen School of Medicine and a professor of biological chemistry. "Nanotherapeutics is a very promising field, and the opening of the cleanroom will help bring medical diagnostics devices and treatments from research settings into actual use in medicine.'
For researchers working on medical devices that must operate in biological environments, the ISNC provides a unique opportunity to do all the patterning and biological processes in a cleanroom environment, avoiding the problems of contamination encountered when moving devices between laboratories.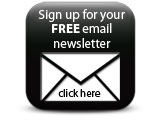 'The ISNC is up and running thanks to generous support from Intel, one of CNSI's founding industry partners,' said Paul S. Weiss, CNSI director and Fred Kavli Professor of Nanosystems Sciences at UCLA. 'Successes like this highlight CNSI's close collaborations with industry partners to commercialise nanoscience and nanotech-nology research at UCLA.'