UK-India tech collaboration moves forward
A delegation of Indian technology companies tour manufacturing centres of excellence in Sheffield, Coventry, Birmingham and Manchester during a week-long visit to the UK
This is the latest in a series of events run in the Sheffield City Region to increase trade with India
A delegation of 12 Indian manufacturing and technology companies have toured manufacturing centres of excellence in Coventry, Birmingham and Manchester during a week-long visit to the UK.
In Sheffield, the delegation visited the University of Sheffield's Advanced Manufacturing Research Centre (AMRC). This is the latest in a series of events run in the Sheffield City Region (SCR) to increase trade with India.
Casting Technology International, AMRC's commercial arm, is engaged with a number of regions across India. Keith Ridgway, AMRC Executive Dean, explained: "Last year we helped one of India's most dynamic regions, Uttar Pradesh, develop the Asian subcontinent's first ever titanium casting facility, backed by the Indian government's 'Make in India' campaign, in response to fast-growing demand in India and around the world.
"We are now working with the Indian Institute of Technology (IIT) to accelerate the growth of an advanced manufacturing corridor in the Lucknow/Kanpur area with the country's most advanced foundry group, PTC Industries, and regional government."
Ridgway said the historical and cultural links between the two countries is a great foundation for collaborative research and development work. "It's been a real pleasure for the AMRC to host the delegation on their visit to the UK, and are proud that they should want to come and see how we can better work together in the future," he added.
The organisations attending from India were:
Central Manufacturing Technology Institute, Bangalore
CSIR-National Aerospace Laboratories, Bangalore
Indian Institute of Technology, Kharagpur
TVS Motors, Hosur
Aditya Birla Science and Technology Company
Reliance Industries
Triumph Mechanics
SM Rolling Works
Anusaya Auto Press Parts
Suresh Press Works
CG Power Systems
British High Commission
Strategic partnership
Trading with India is a key priority for the Sheffield City Region. In 2016 SCR businesses exported £66m worth of goods to India, and it was one of the top five source markets for investment into the SCR between 2006 and 2016.
This week's visit follows the announcement of the 'Tech Partnership', declared during Prime Minister Modi's visit to the UK in April 2018, which aims to support region-to-region collaboration between the UK and India.
An important stage in UK-India tech collaboration has been reached, with advanced manufacturing and the incorporation of digital technologies such as 3D printing, robotics and automation a key theme.
Sir Nigel Knowles, chair of the SCR Local Enterprise Partnership (LEP), commented: "This was an important visit for both the Sheffield City Region and our partners at the University of Sheffield's AMRC.
"We are looking to develop stronger partnerships with high growth markets such as India, particularly in the context of Brexit. When we leave the EU, our relationships with countries such as India, as well as China and the US, will be increasingly important.
"Our region is leading the world in advanced manufacturing and engineering, with investments from global leaders such as McLaren and Boeing demonstrating that investor confidence is at a high. I hope the delegation were impressed by what they saw."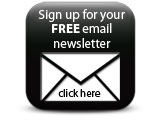 Earlier this year an Access India Programme business breakfast was held at the Mercure Hotel in Sheffield, in a bid to encourage SMEs to learn more about trading with India. And a roundtable event also took place with the Indian High Commission and leading Indian businesses in London in December last year.
Companies