UK and India team up to drive scientific boundaries 
Joint research initiatives include addressing the major global challenge of antimicrobial resistance
A series of joint UK/India research initiatives worth up to £80m have been announced by UK Science Minister Jo Johnson and Dr Harsh Vardhan, Union Minister of Science and Technology and Earth Sciences, India.
The investments were announced during the India-UK TECH Summit in New Delhi, which was attended by UK and Indian Prime Ministers Theresa May and Narendra Modi and brought together British and Indian science and technology experts and businesses to connect and explore the future of India-UK collaboration.
Supported by the UK Government and Indian partners through the Newton Fund, the joint research being delivered by the Research Councils will address major global challenges including, antimicrobial resistance (AMR), healthcare and water quality.
Initiatives include addressing the urgent need to combat antimicrobial resistance; and cleaning, processing and exploiting polluting industrial waste streams.
The Newton Fund builds science and innovation partnerships with 16 partner countries to support their economic development and social welfare, and to develop their research and innovation capacity for long-term sustainable growth. It has a total UK Government investment of £735m up until 2021, with matched resources from the partner countries.
'International research collaborations that draw on the talents of academics across the world are vital for us to tackle the big global challenges,' said Professor Philip Nelson, Chair of the Research Councils UK (RCUK) Executive Group and CEO of the Engineering and Physical Sciences Research Council (EPSRC). 'The UK's Research Councils will use the calls and projects announced today to build a prosperous, cleaner and healthier future.'
New UK-India research initiatives, supported by the Newton Fund, Research Councils UK and Indian funding partners, to address major global challenges and expand cultural horizons include a £13m UK-India research programme to strengthen the global fight against antimicrobial resistance (AMR); and a £16m programme to support commercially focused research and development partnerships that bring innovative biotechnologies to market for cleaning, processing and using industrial waste streams.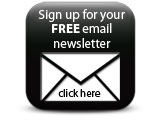 Since 2011, RCUK India has facilitated co-funded initiatives between the UK, India and third parties that have grown to more than £200m in joint research programmes supporting at least 100 projects and including some 90 industry partners.