UMC breaks ground on a new 12-inch wafer fabrication facility in Taiwan
Design and Build | Hi Tech Manufacturing
Company expects the building structure to be completed and the FAB cleanroom to be ready for equipment move-in by Q2 2016
Taiwanese semiconductor foundry United Microelectronics Corporation (UMC) held a groundbreaking ceremony in March for its new FAB in Tainan, intended to produce 12-inch (300mm) silicon wafers.
Speaking at the company's recent annual trading review, Po-Wen Yen, CEO of UMC, said the company expects the building structure to be completed and the FAB cleanroom to be ready for equipment move-in by Q2 2016, with initial production scheduled for late 2016.
As Taiwan is currently experiencing the worst drought in 10 years, UMC has committed to adopt more stringent measures on water and energy conservation and step up its efforts on waste reduction for this facility.
'With UMC's effective conservation infrastructure in place, our FABs' water recycling efficiency has reached up to 88%, saving more than 20 million tons of water in 2014,' said Yen, adding: 'We have set higher goals to further reduce resource use by an additional 10% over current levels by 2020.'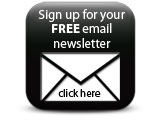 Reviewing the year's trading results Yen said that while 8-inch FABs continued to run at full capacity, 12-inch FABs recorded higher wafer shipments during Q1 of 2015. Revenue contribution from 28nm and 40nm increased to 9% and 24% respectively, reflecting strong wafer demand for its leading edge technologies that helped enhance blended wafer average selling price. For Q2 2015, the company expects wafer shipments to remain at similar levels to Q1.
Companies