US hand sanitisers market set to grow to more than US$225bn by 2018
Fuelled by rise in health awareness and availability of easy-to-use products
The US hand sanitisers market should be worth US$226.3m by 2018, driven mainly by the continued rise in health awareness, increasing disposable incomes, availability of easy-to-use and convenient product options, and increased demand for products that do not contain alcohol, reports a study by Companiesandmarkets.com.
Traditionally positioned as institutional products, hand sanitisers are increasingly being accepted as mainstream consumer hygiene products, although they are still likely to hover much below the hand hygiene and soap products market, according to the UK-based market research company's US Hand Sanitizers Market report.
Sales of hand sanitisers have grown in recent years due to more awarenss of personal hygiene
Sales of hand sanitisers have grown in recent years due to more awareness of personal hygiene, influenza outbreaks, and a severe shortage of the flu vaccine.
The H1N1 influenza that surfaced in Mexico led to a sharp rise in demand for hand sanitisers during the later half of 2009.
Growth has also been fuelled by findings that gastrointestinal illnesses reduced by about 60% in households that used hand sanitisers, compared with non-users. However, sales marginalised in 2010 and declined last year after reaching normal consumption levels after the H1N1-induced spike.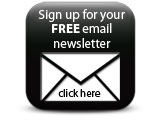 Key players currently dominating the US hand sanitisers market are revealed to include 3M, Best Sanitizers Inc, Chattem, Dial Corporation, Fusion Brands, GOJO Industries, Medline Industries, Nice-Pak, Skinvisible, and Vi-Jon Laboratories.