UV specialist shows energy-rich UVC irradiation kills COVID-19
Results have been produced after tests performed by Dr Hönle at the Institute for Medical Virology of the University Hospital Frankfurt
In a research project, UV specialist company Dr Hönle has shown that energy-rich short-waved UVC irradiation is highly effective for inactivating SARS-CoV-2 viruses. The tests were conducted at the Institute for Medical Virology of the University Hospital Frankfurt.
The results showed coronavirus can be killed reliably within seconds using Hönle UV units. An inactivation rate of 99.99% (log4) was confirmed in the laboratory.
The tests were carried out applying different UV technologies and showed a clear result: Whether the disinfection units were equipped with UVC discharge lamps or UV-LED, inactivation rate and inactivation time remained constant and reproducible.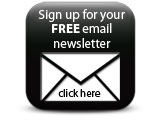 The results concluded that the risk of infection with COVID-19 is reliably and efficiently minimised by disinfecting ambient air and surfaces with UVC irradiation. Hönle used these results for their latest product series STERICUBE and STERIAIR, consisting of UVC cabinets, UVC chambers and UVC hand lamps for germ inactivation.