Ultraviolet LEDs for UV disinfection of water and environments
RayVio's new surface mount device delivers highest power output to new class of innovative products
RayVio, a US developer of UV LED technology for use in UV disinfection, has added a new series of ultraviolet (UV) LEDs to its portfolio that are said to have the highest power output available from a small surface mount device (SMD).
The Californian firm's new UV LEDs are available at a width of 6.5mm and can therefore be incorporated into a range of products from self-disinfecting water bottles to hospital surface cleaners.
The technology provides up to 40mW at 100mA continuous current operation in a single package. With a wavelength in the range of 280–290nm and a high power density, RayVio's LEDs deactivate the DNA of bacteria, viruses and other pathogens, thereby preventing disease.
RayVio's CEO Robert Walker said: 'RayVio's innovative new form factor brings the protective power of ultraviolet light to a galaxy of innovative new products.
'We're facing serious global challenges around hospital-acquired infections and contamination of the food and water supply. This new technology marks an important step in providing peace of mind to billions of consumers around the world,' he added.
UV light is widely used to protect against germs in water, on surfaces and in the air, and can also aid in treating skin diseases including psoriasis, eczema, rickets and jaundice. But traditional UV light sources are bulky, fragile and contain toxic mercury; instead RayVio's UV LEDs are portable and compact and can be used safely across a range of applications, from cleaning water tanks in home humidifiers to disinfecting tap water.
RayVio is working with partners across the globe to incorporate its line of UV LEDs into a new generation of products and applications.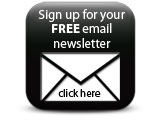 Coupled with a hemispherical quartz lens, RayVio's new UV LEDs provide a precise beam shape, enabling uniform light distribution over a large area. The emitters are offered in a range of wavelengths, power levels and easy-to-use mounting designs. They also offer thermal resistance at 6°C per watt, are RoHS (Restriction of Hazardous Substances) compliant, and are manufactured in a precision high-tech facility in Silicon Valley.
Companies