UnitySC names CEO
Kamel Ait-Mahiout to spearhead the growth strategy for the inspection and metrology solutions provider
Kamel Ait-Mahiout
UnitySC, an advanced inspection and metrology solutions provider for the semiconductor and related industries, has announced the appointment of Kamel Ait-Mahiout as chief executive officer. Ait-Mahiout has also been elected to serve on the company board of directors.
Following the company's recent announcement of the acquisition of HSEB Dresden, GmbH, this appointment marks the next step of the UnitySC's aggressive growth strategy for its process control solutions.
"It is a pivotal time to be joining UnitySC. The company has built a strong reputation for technology and market leadership, particularly in new semiconductor applications, and has significant growth potential driven by its ambitious strategy," said Ait-Mahiout.
Ait-Mahiout joins UnitySC after serving seven years as senior vice president and general manager at Amkor Europe. During that time, he successfully restructured Amkor Europe, strategically positioning the company as a dynamic, customer-oriented and commercially strong organization. Under his watch, Amkor Europe's revenue grew by more than 60%, despite the region's challenging competitive environment.
"We are pleased to welcome Kamel as UnitySC's new CEO," said Patrick Leteurtre, chairman of the board, UnitySC. "He has demonstrated his leadership experience, operational excellence and strategic vision in the semiconductor industry for over 20 years. Kamel's experience managing growth businesses makes him exceptionally well-suited to lead us through our next growth phase, and position UnitySC as the next market leader in advanced inspection and metrology equipment."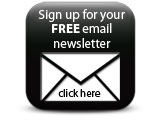 Prior to Amkor, Ait-Mahiout held various roles with Kyocera Microelectronics and Tekelec Temex. In addition to a technical engineering background, he has a deep understanding of supply chain and industrial strategy.
Companies