University of Alabama opens new high tech cleanroom
Design and Build | Hi Tech Manufacturing
Facility will be used for research into computer memory and solar panels, among many other applications
Graduate student Billy Clark explains how a silicone wafer is written on with photolithography machines to start the process of embedding transistors
The engineering department of the University of Alabama in the US has opened a new cleanroom, which is officially known as the Microfabrication Facility, or MFF.
The lab is an expansion and relocation of the original facility, which was launched in January 2007. It is directed by Dr Subhadra Gupta, UA professor of metallurgical and materials engineering. The state-of-the-art, 7,111ft2 facility was previously housed in two other sites on campus before finding permanent space in the North Engineering Research Center. It will be used for research into computer memory and solar panels, among many other applications.
The lab is open to researchers across campus, and features three clean room bays: one 510ft2 Class 100 bay; and two 863ft2 Class 1000 bays. The technology being used to create transistors is photo-reactive, and sensitive to ultraviolet light, so light filters for ultraviolet light pull out much of the blue light portion of the visible light spectrum too, resulting in a yellowish tinge.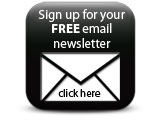 'What we are doing is making tiny devices, and these can be applied toward solar cells, they can be applied to semi-conductor chips, they can be applied toward the guts of a computer disk drive and other unique and interesting things like that,' said Dr Gupta.