Updated US steam sterilisation standard for healthcare facilities now available
The 2017 edition of ST79 offers new guidance for facilities carrying out sterile processing of medical instruments
The Association for the Advancement of Medical Instrumentation (AAMI) has released a long-awaited update to a widely used steam sterilisation standard for US healthcare facilities. The standard, ANSI/AAMI ST79, Comprehensive guide to steam sterilisation and sterility assurance in healthcare facilities, was last updated in 2010.
The updated version comes as more healthcare delivery organisations face scrutiny over the sterility of medical instruments, with media reports casting an unflattering light on "dirty" instruments that have been connected to sick patients.
ST79 provides comprehensive guidance to healthcare personnel who use steam for sterilisation, regardless of the size of the steriliser or the type of facility. This includes hospitals, ambulatory surgery facilities, physicians' offices, cardiac catheterisation laboratories, endoscopy suites, radiology departments, and dental offices.
AAMI is the primary source of US and international standards for the medical device industry, as well as practical information healthcare technology and sterilisation professionals.
"Readers will find the third edition of ST79 to be more user-friendly and useful as a tool to support best practice and provide a rational for why the process as they do," said consultant Cynthia Spry, co-chair of AAMI's steam sterilisation hospital practices work group, ST/WG 40.
The 2017 edition of ST79 includes new guidance on heating, ventilation, and air conditioning systems as they relate to the well-being of sterile processing personnel, revised guidance on the placement of instruments, and it offers increased flexibility for facilities to determine certain criteria.
"This new guidance should result in a significant reduction in citations while still meeting appropriate standards to which the reader is directed," Spry said.
Additional material also has been added to the annex of the standard that more fully describes the types of cleaning equipment that may be used in a sterile processing department, as well as guidance on the use of ultrasonic cleaners.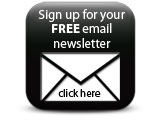 "With this major revision, ST79 is more relevant and valuable to sterile processing personnel than ever before," said sterile processing consultant and ST/WG 40 member Rose Seavey.