Vaisala Corporation Interim Report January-September 2016
The company's controlled environment business area performed well due to growth in the life science sector
Vaisala, a global leader in environmental and industrial measurement, has reported net sales of €81.8m – much the same as at last year – and operating earnings (EBIT) of €5.3m.
The company estimates its full year 2016 net sales to be in the range of €310-330m and its EBIT to be in the range of €18-28m.
Vaisala's President and CEO Kjell Forsιn said the company's controlled environment business area continued its strong performance in all regions with fastest sales growth in Japan. This division's net sales increased by 21% year-on-year to €28.4m.
During the third quarter, Vaisala acquired new products and technology from Envitems Oy to expand its offering in the growing air quality monitoring market. The acquired technology and products measure pollution gases, such as carbon monoxide, nitrous oxides, sulfur dioxide, hydrogen sulfide and ozone, as well as particles in the air.
The company said its controlled environment business area continues to deliver a good 60% gross margin and 26% operating profit, and it was helped by strong growth in life science market.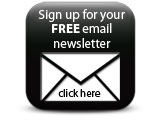 However, overall company profits were slowed by poor results in its Weather Business due to low volume of project deliveries and especially weather radar projects.
Featured Companies