Vaisala announces strategy and long-term financial targets
The company renames its Controlled Environment division as it looks to build its presence in life science and power transmission sectors
Vaisala's Board of Directors has confirmed the company's strategy for 2017-2021 and has decided to rename its business areas to better describe their current and future business focus.
The Controlled Environment business division is renamed to Industrial Measurements and the Weather business is to be renamed Weather and Environment.
Industrial Measurements Business area's strategic priorities are to achieve strong foothold in power transmission and life science markets, to continuously create new products by discovering customers' needs and to seek new business opportunities in industrial applications.
The Weather and Environment business looks to drive profitability and growth through expansion of industry-leading products and digital solutions. It hopes to grow through meteorological infrastructure improvement projects in developing countries; to expand digital solutions, which support decision-making in weather critical operations; as well as to build new business in environmental measurements with air quality as a spearhead.
Vaisala Operations continues to develop excellence in high mix low volume supply chain through further development of Vaisala Production System - the creation of a culture that engages everyone to systematic improvement.
Vaisala said its long-term financial targets include an average annual growth of 5%, and to achieve 15% operating profit margin (EBIT). In selected growth businesses, such as digital solutions, life science and power transmission, the target is to exceed 10% annual growth.
Vaisala will host a Capital Markets Day 2017 at Vaisala's head office on June 13, 2017 where the company's top management will provide an update on the company's strategic direction, development projects and near-term business priorities.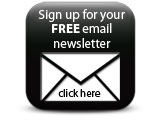 Further information about the Capital Markets Day is available at www.vaisala.com/investors.
Featured Companies