Vaisala plans to cut 60 jobs in restructure
Aims to strengthen customer focus across all functions and simplify operations to improve efficiency
Vaisala, a Finnish company focused on environmental and industrial measurement, is planning to restructure its business with the loss of 60 jobs, nearly half of which will be in Finland.
The company said it would begin 'co-operation negotiations' with staff on 2 February.
The aim is to strengthen customer focus across all functions and simplify operations to improve efficiency, the company said.
In its Controlled Environment Business Area, Vaisala will develop a sales channel for life science and industrial customers 'to drive regional expansion and enhance its offering'.
To achieve this, the company will restructure this business into three regions: Americas; EMEA and APAC. These are aligned with Vaisala's current reporting structure: Americas (North and South America), EMEA (Europe, Middle East and Africa), and APAC (Asia Pacific including Japan and Australia).
The aim is to increase customer focus and agility in this fast moving business
The company will also restructure its Weather Business Area as it executes a renewable energy strategy and builds new business around information services.
This will involve dividing this business area into three business units: meteorology; transportation; and energy.
In addition, the current Service function will be integrated into the Weather and Controlled Environment Business Areas.
In the proposed structure, Information Services and Field Services would be part of the Weather Business Area, while Calibration and Repair Services would be part of the Controlled Environment Business Area.
Operations and support units including marketing are planned to continue as group functions.
Vaisala's President and CEO Kjell Forsén said the aim with the changes is 'to increase customer focus and agility in this fast moving business', which will be further enhanced by 'accelerated portfolio renewal'.
He added that the planned restructuring is 'a vital part of our strategy' aiming at '5% average annual growth and 15% operational profit'.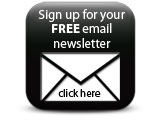 The proposed new organisation is planned to be effective from 1 April.
Featured Companies