Validair: Interest in TSI particle monitoring solutions on the rise
The AeroTrak 9306 and 9510 particle counters have proven to be an engaging hands-on exhibit at the Cleanroom Technology Conference
TSI AeroTrak 9500
Validair has reported that industry-leading particle counters from TSI attracted "a great deal" of interest from attendees of the Cleanroom Technology Conference 2019.
The critical environments monitoring specialist exhibited for the first time at the annual event held at Birmingham's National Conference Centre last May.
Validair reported positive feedback from the event, including high levels of interest shown by delegates in the company's expertise and the particle monitoring solutions on display.
Two particle counters from TSI were showcased on the Validair stand, and both attracted a great deal of interest from delegates and other exhibitors looking for reliable portable monitoring solutions.
"The lightweight AeroTrak 9306 proved to be a really engaging hands-on exhibit," said Deborah Haisman, FMS Commercial Director at Validair.
"It perfectly demonstrates how advanced six-channel functionality can be integrated into a versatile handheld unit. Visitors to our stand were impressed," she added.
Validair also demonstrated the best-in-class TSI AeroTrak 9510 particle counter, which attracted attention from organisations evaluating portable options.
The unit can be deployed as a stand-alone or fully integrated particle monitoring solution.
Members of the Validair team manning the company's stand also seized the opportunity to provide market insight and technical advice to conference delegates.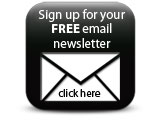 Validair is a TSI Gold Sales Partner.
Featured Companies