Valutek CEO receives IEST Award
Greg Heiland has been honoured with the Robert L. Mielke Award presented by the Institute of Environmental Sciences and Technology
L-R: Ahmad Soueid, IEST president presents Greg Heiland with the Robert L. Mielke Award 2018
Greg Heiland, CEO of US-based critical environment specialist Valutek, has received the Institute of Environmental Sciences and Technology (IEST) Robert L. Mielke Award 2018.
The award recognises his efforts to recruit subject matter experts for working groups to ensure that recommended practices retain technical accuracy and relevance to current markets. The award also recognises his willingness to volunteer for multiple roles in working groups and conference presentations.
Founded in 1953, IEST is a multidisciplinary, international society with members who are internationally recognised for their contributions to the environmental sciences in the areas of contamination control/cleanrooms, environmental testing, or nanotechnology facilities.
Heiland has been dedicated to critical environments for over 30 years. His understanding of ISO processes, and how IEST defines product and practices, has led to his recognition as an industry leader and resource. He is adamant in the championing of protecting the product, people and practices.
The Robert L. Mielke Award is one of three awards presented under the Contamination Control division of the IEST. It is presented to a member of the IEST Working Group programme who has made significant and substantial contributions to the development of Recommended Practices in the Contamination Control Division. The recipient will also have demonstrated professional distinction and leadership, dedication, hard work, and innovative abilities in the participation of WG activities and in the contributions to the development of Recommended Practices.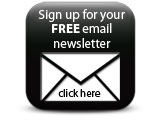 Greg Heiland also is managing senior partner at Arizona-based QualisPlus, the service testing and certification company, has been a preeminent IEST member and contributor for many years.
Companies