Vanderbilt's Engineering and Science Building recognised in awards
The US University's year-old Engineering and Science Building with its energy efficient cleanroom and Innovation Pavilion is winning accolades from professional associations of engineers and contractors
The structure is home to both the Engineering and Science Building,
which includes a new cleanroom, and Vanderbilt's Innovation Pavilion
(Daniel DuBois/Vanderbilt)
Vanderbilt, a private research university and medical centre in Nashville, Tennessee, US, is celebrating news that its 230,000 ft2 structure located at Garland Street and 25th Avenue, is winning awards.
Home to both the Engineering and Science Building, which includes laboratories, classrooms and a state-of-the-art cleanroom, and to Vanderbilt's Innovation Pavilion, the first classes were held there during the 2016-17 academic year, and several engineering professors moved into new laboratory spaces in the same academic year.
American General Contractors of Middle Tennessee recently awarded The Parent Company and Clark Construction its General Contractor of the Year Award for their part in the building, and Engineering News-Record Southeast gave the building an Award of Merit in the Higher Education/Research category.
"The Engineering and Science Building and the Innovation Pavilion represent Vanderbilt's cross-disciplinary hub of innovation and provide state-of-the-art research facilities for our faculty and students," said Susan R. Wente, Provost and Vice Chancellor for academic affairs. "It is gratifying to see it now recognised for its design and energy efficiency."
The building includes a chilled beams system for HVAC along with an enthalpy wheel, said Keith Loiseau, University Architect. The latter either uses heat and moisture being pumped out of the building to pre-condition the cold air coming in or pre-cools and dehumidifies incoming air, depending upon the season.
The 15,000 ft2 cleanroom is made more efficient with particle sensors, occupancy sensors and variable-speed fans that only run massive amounts of air through HEPA filters when the air needs to be cleaned.
"Our lighting in the building saves energy with two functions," Loiseau said. "It's primarily LED throughout the building, and advanced lighting controls and occupancy sensors allow us to routinely run a sweep of the building, turning off lights in every room except where people are working."
He said the Engineering and Science Building was designed to last more than 100 years, with features built in that allow for easy swaps of room functions as necessary. It is in the process of becoming LEED gold certified through the US Green Building Council.
Philippe Fauchet, Dean of the School of Engineering, said: "Its systems and design advance our research mission and help us recruit and retain outstanding faculty and graduate students without sacrificing energy efficiency and usability," he said.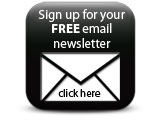 Wilson Architects Inc, TCI Engineers, and mechanical engineers Phoenix Design Group also were involved with the project.