Ventec upgrades cleanroom in Germany
The manufacturing facility meets aerospace-standard cleanliness for epoxy prepreg cutting and packing
Ventec, the Chinese hi-tech manufacturing company with a global footprint, has upgraded its facility in Germany to meet ISO Class 7 cleanroom standards. The project is part of a major investment the company announced last year.
Headquartered in Jiangsu, China, Ventec designs, develops, manufactures and sells high-quality copper clad laminates and prepreg bonding materials for the fabrication of a wide variety of printed circuit board (PCB) applications.
The company operates four manufacturing facilities in Asia (China and Taiwan) and seven fully equipped service centres across the globe (The US, UK and Germany)
The Kirchheimbolanden site is located some 90 km southwest of Frankfurt. Ventec said the revamped site meets aerospace-standard cleanliness for epoxy prepreg cutting and packing.
The investment was necessary due to particular demand from high reliability, medical, military and aerospace applications in Europe.
"We continue to make every effort to ensure that the prepreg we deliver is completely free from foreign object debris in the form of particulate contamination," explained Frank Lorentz, Production Manager at the Kirchheimbolanden facility.
For Lorentz said Ventec is committed to maintaining those cleanliness standards all the way into the customer's lay-up room. "Our fabrication equipment and environment here in Kirchheimbolanden have been specifically designed to aerospace standards," he noted.
A certified ISO 7 (Class 10000) canopy has been installed so that the Pasquato slitter/sheeter has a constant laminar down-flow of highly filtered air to give an ultra-clean operating environment with real-time monitoring of temperature and humidity.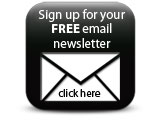 Access is strictly reserved for trained operators in full cleanroom outfits. Only airtight doors permit a view into the modern facilities and all specially colour-coded handling equipment within the cleanroom will never leave the area to eliminate the risk of cross-contamination.
Companies