Visit the Powder Systems Limited stand at P-MEC India
Visit us at CPhI/P-MEC India 3-5 December 2013, stand F50 Hall 6 to meet our team and discover PSLís innovative technology, the Microsphere Refiner
PSL Microsphere Refiner for microsphere formulation and recovery
From 3-5 December 2013, PSL is to exhibit once again at PMEC India, stand F50, Hall 6 of the Bombay Exhibition Centre, Mumbai.
PSL is an international manufacturer of filtration, drying and high containment solutions from small-scale production to full process systems for pharmaceutical, biopharmaceutical, chemical and laboratory industries worldwide. PSL provides advanced process solutions for the production of APIs including sterile, cytotoxic, oncology, hormones and many other active compounds.
Established since 1989, PSL opened PSL India in 2012 to support the increased installations and demand from leading India pharmaceutical companies. PSL Managing Director, Mr Vaibhav Chandrakant Dalvi, PSL India Sales and Service Manager and their team will be showcasing their latest technologies for Microsphere particles formulation. Microspheres are increasingly used as drug delivery devices in the pharmaceutical and biopharmaceutical industries due to their revolutionary characteristics and applications. They work as miniature time release capsules made of biodegradable polymer and carrying the API of parenteral drugs.
†
PSLís process experts developed the Microsphere Refiner in respond to the challenges faced by drug manufacturers with other techniques such as sieving with mesh blocking, lengthy drying and Steam-In-Place (SIP) difficulties. The Microsphere Refiner is a piece of process equipment combining filtration, cake washing, classification and drying, all in one step, with sterile product recovery. The harvesting of the micro particles is key in the formulation process as the control of particle size distribution affects the time release effect of the micro capsules. PSL technology has been developed to meet such requirements with SIP and full drainability capabilities, and tiltable sterile discharge.
The PSL Team will present a prototype of their leading product on their stand F50 at PMEC India and will be happy to review your formulation process of microsphere products.
† †
PSL other filtration solutions include the innovative laboratory glass filter dryer (GFD) for easy lab filtration and drying; the pressured filter plate simplefilter and a large range of Agitated Nutsche Filter Dryers that are designed to perform efficient filtration and drying of highly potent APIs and cytotoxic powder.
†
PSL drying solutions include the CakeStand Tray Dryer. From laboratory to commercial production, these vacuum drying ovens incorporate a unique heat transfer system, generating optimum heat uniformity across all heating plates.
Filtration, drying and high containment product range from PSL
PSL containment solutions comprise a full range of glove boxes and isolators enabling users to perform safely the following operations: dispensing and sampling, reactor charging, filtration, drying, vessel offloading and drum filling, milling and micronising, sieving, blending, tablet press and capsule filling. Our isolation systems provide proven containment to nanograms level for the handling of highly potent powder whilst protecting the operator, product and environment.
†
Our products enable major blue-chip companies including leading global pharmaceutical organisations such as Pfizer, MSD, Dishman Carbogen Amcis and Cipla to bring new generation drugs into the market place faster, using the latest technology in containment and production equipment.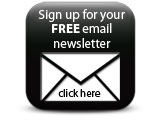 Visit us at CPhI/P-MEC India 3-5 December 2013, stand F50 Hall 6 to meet our team and discover PSLís innovative technology, the Microsphere Refiner.
Featured Companies