Wingtech plans $1.8bn electric vehicle semiconductor plant in Shanghai
Design and Build | Hi Tech Manufacturing
Such semiconductors are not within the scope of US sanctions, so they have broad prospects
China's electronics giant Wingtech Technology is committed to the localisation of electric vehicle (EV) semiconductors, according to Japan economic news Nihon Keizai Shimbun. The company's website said it plans to invest $1.8 billion to build a factory in Shanghai to produce power semiconductors for control circuits.
Such semiconductors are not within the scope of US sanctions, so they have broad prospects. In order to realise the dream of "EV Power", the Chinese government is accelerating the construction of domestic supply chain for key components.
According to the report, Wingtech Technology's plant built in cooperation with it's subsidiary Nexperia will be put into operation in 2022.
The factory will mainly produce "discrete semiconductors" such as power semiconductors and transistors.
The factory will use large 12-inch wafers in the production process, with an annual output of 400,000 wafers and will become the world's largest manufacturer in the discrete semiconductor industry.
Fuji Electric and Toshiba also plan to invest in power semiconductor business, the report said.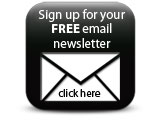 According to the analysis of the report, Wingtech Technology has invested a lot of money mainly for the reasons of semiconductor supply shortage and discrete semiconductors not being subjected to US sanctions.
Companies