Wiskind to exhibit at CHCC 2020
The company will be exhibiting at booth 17E16
In the medical and health field, Wiskind has a wealth of project experience and a complete series of products. It has introduced international advanced production technology and equipment to provide a one-stop service for creating a safe and comfortable medical environment.
The company will showcase its medical products at the 21st National Hospital Construction Conference held in Shenzhen International Convention and Exhibition Center from September 19 to 21, 2020.
Wiskind focuses on the actual needs of the medical environment for product development and improvement in the selection of door configurations and accessories. Its products are not only durable, antibacterial and clean, light and comfortable in use, but also meet the specific requirements of air tightness and barrier-free functionality, allowing patients, families and medical staff to experience comfort and safety.
The company selects raw materials from the source, using galvanized steel sheets from well-known manufacturers, combining high-quality honeycombs and German imported hardware accessories. It aims to provide strength, a comfortable feel and an environmentally friendly product while conforming to the design trends of modern spaces.
Wiskind will be exhibiting at booth 17E16.
Since the epidemic, the national prevention and control system has been under tremendous pressure. It has not only increased the emphasis on the construction of medical and health environments, but has also accelerated the development of smart hospitals that utilise the Internet of Things, artificial intelligence, big data, and robots.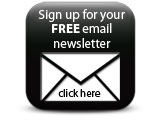 CHCC 2020 will focus on the pain points of hospital development, and strives to open up the knowledge system of hospital builders. With the theme of Intelligent Integration Diversified Development-Active Health Hospital Transformation and Construction Innovation, the event is committed to promoting the innovation of modern hospital construction.
Featured Companies