Xellia reports 23% revenue growth
Pharmaceutical company has reported US$317.1 million revenue for the year ending 31 December 2017
Xellia's novel Premixed Vancomycin in a Ready-to-Use (RTU) bag has received Qualified Infectious Disease Product (QIDP) designation from the FDA and the company expects to make a regulatory submission in 2018
Xellia Pharmaceuticals, a Danish company owned by Novo Holdings A/S, has reported its financial results for the year ending 31 December 2017. The company is focused on providing anti-infective treatments against life-threatening infections. In the report, Xellia has also provided an update on its product portfolio.
Revenue for 2017 increased by 23% to US$317.1 million, which is the highest reported sales since the company was established as an independent business in 2008.
Net result more than doubled to US$39 million compared to US$18.7 million in 2016. The strong financial result, the company said, builds on an increased supply of several key products and was, in particular, driven by continued growth in US sales which accounted for 60% of total revenue in 2017 (up from 54% in 2016).
Xellia also reported progress on the development of its pipeline of value-added anti-infectives. Its Premixed Vancomycin is a novel liquid dosage form of vancomycin in a ready-to-use infusion bag, and was recently granted QIDP designation from the US Food and Drug Administration (FDA).
A new drug application (NDA) submission for this product to the FDA is anticipated during 2018.
Xelia is also beginning to expand its US commercial organisation as it prepares for the launch of this and other original anti-infective drug products.
Carl-Åke Carlsson, Xellia CEO, explained: "Premixed Vancomycin RTU is one of the first products in our pipeline of value-added anti-infectives that we began to develop in 2014"
Carlsson said Xelia's pipeline focuses on advancing patient care by aiming to eliminate steps in the compounding process which may reduce medication errors. "We continue to work hard to ensure that Premixed Vancomycin RTU and other products from our innovative pipeline become available to healthcare professionals and their patients as soon as possible."
QIDP designation is granted under the Generating Antibiotic Incentives Now (GAIN) Act in the US and provides certain incentives for the development of antibiotics that include priority review and eligibility for fast-track designation.
Sterile injectable manufacturing
In 2014, Xellia commenced development of a pipeline of innovative anti-infective therapies based on the company's core portfolio. Since then, and to support the commercialisation of these products, Xelia has expanded its manufacturing capabilities for sterile injectables in the US, including the acquisitions of sites at Raleigh, North Carolina and Cleveland, Ohio. Facilities at the Cleveland site have subsequently received substantial upgrades, the company said.
Xelia has also announced that it will continue to make significant investments in its US business during 2018 in preparation for the commercialisation of its product pipeline.
Financial Highlights for 2017 (compared to 2016).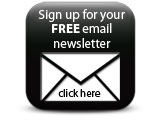 Key figures in million USD.
Revenue grew over 23% to 317.1 (2016: 257.4)
EBITDA increased 36% to 86.5 (2016: 63.6)
Operating profit / EBIT increased by 75% to 51.5 (2016: 29.5)
Net profit more than doubled to 39.0 (2016: 18.7)
Total assets increased by 21% to 778.1 (2016: 645.2)
Total number of full-time employees grew by 145 (11%) to 1,497 (2016: 1,352)
Companies