Xenikos secures $30m in series B financing
Netherlands-based Xenikos has received US$30 million from two new investors in the company, Medicxi and RA Capital Management
Xenikos, a Dutch clinical stage biopharmaceutical company, has received US$30 million from a series B financing round where two new investors, Medicxi and RA Capital Management, have participated.
Xenikos is currently developing a novel therapy for treating acute graft-versus-host disease (aGVHD) and the funds will be used to advance the development of Xenikos' lead compound, T-Guard. According to the company this will include conducting clinical Phase III registration trials in the US and EU, arranging commercial-scale production and submitting the relevant applications for market approval.
"This round of financing is a critical milestone in our company's history, helping us bring T-Guard to market for treating steroid-resistant aGVHD in both the US and the EU. Based on the encouraging results of phase II/III testing, we are confident that T-Guard has the potential to help cure patients who develop this devastating and often fatal condition. We are fully committed to moving T-Guard into Phase III testing as soon as possible," said Dr Ypke van Oosterhout, CEO of Xenikos.
In connection with this financial round, Dr Jon Edwards of Medicxi and Dr Jake Simson of RA Capital will join Xenikos' board of directors.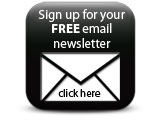 "Transplantation medicine has been starved of innovation for decades. For the thousands of patients receiving an allograft each year, GVHD can dash the hopes of recovery and cure," commented Dr Jake Simson, Principal at RA Capital, "we are excited to team with Xenikos to help realise their life-long mission of bringing T-Guard to the fight against aGVHD".
Companies