ZEISS presents new microscope cameras
Carl Zeiss introduces two new high-speed USB 3.0 digital microscope cameras
ZEISS Axiocam
The cameras are the ZEISS Axiocam 702 mono and ZEISS Axiocam 512 color.
The Axiocam 702 mono introduces a microscope camera with a scientific CMOS sensor. Users benefit from low read noise, excellent low light sensitivity and high speed for live cell imaging and acquisition of fast processes.
It features a 1/1.2" (13.3 mm diagonal) sensor with a resolution of 2.3 megapixels, making it an attractive entry into the world of scientific CMOS imaging.
The ZEISS Axiocam 512 color allows acquisition of large sample areas in one high resolution, true colour image.
A 12 megapixel CCD sensor with a size of 1" (16 mm diagonal) delivers an excellent live image and high acquisition speed.
In combination with low magnification and zoom objectives, the colour camera offers optimal resolution for imaging of large specimens without stitching.
Markus Cappellaro, Product Manager Digital Camera Systems, explains: "Due to an enormous technological progress in CMOS sensor technology, ZEISS is now able to offer a very fast and sensitive camera for distortion-free live cell imaging.
"ZEISS Axiocam 702 mono, with its low read noise, high dynamic range and global shutter technology, really pushes the envelope. And with ZEISS Axiocam 512 color we fulfill the need for high resolution microscopy when acquiring large fields of view, for example in materials research and stained histology samples."
Both new camera models, as well as the already introduced ZEISS Axiocam 503 and ZEISS Axiocam 506, feature high-speed USB 3.0 connections and active thermoelectric cooling.
The ZEISS Axiocam family covers a broad range of applications, from digital microscopy in industry and routine to high-end scientific imaging.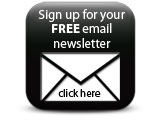 ZEISS is a technology enterprise operating in the optics and optoelectronics industries. It develops and distributes lithography optics, measuring technology, microscopes, medical technology, eyeglass lenses, camera and cine lenses, binoculars and planetarium technology.
Companies