Zelluna Immunotherapy appoints Chief Financial Officer
Geir Christian Melen
Zelluna Immunotherapy, the biotechnology company specialising in T-cell receptor (TCR) immunotherapies targeting a broad range of solid cancers with a high unmet medical need, has appointed Geir Christian Melen as Chief Financial Officer (CFO).
"Interest from the scientific and investor communities in Zelluna's TCRs has increased substantially throughout 2018. As a result, Zelluna selected a CFO with the appropriate expertise to match the therapeutic potential of the company," said Miguel Forte, CEO, Zelluna.
"The strong financial experience of Geir Christian in successfully leading financing rounds and managing finances for biopharma companies is very relevant to secure future investment and increase operational capabilities as the Zelluna approaches the clinic."
Geir Christian Melen brings to Zelluna extensive financial and management experience in the biotech industry, gained as CEO of Ostomycure and Clavis Pharma, as well as the CFO of Algeta and Photocure.
This rounded experience includes financing, strategy and corporate development. He successfully guided both Algeta and Photocure through IPOs and has led a variety of companies through fundraising rounds.
He also played key roles in securing substantial licensing agreements at Clavis Pharma and Photocure. Geir Christian is also bringing the experience he has gained as CFO of companies outside the biotech industry. His experience will be critical for Zelluna to broaden its international investor base, and give Zelluna's long term and potential R&D and commercial partners confidence in Zelluna's ongoing financial management and longevity.
"The commercial potential of CAR-Ts in blood cancers has now been demonstrated, following impressive clinical data and successful commercialization. As a result, the potential of TCRs in the more numerous solid tumors is becoming widely accepted," said Geir Christian Melen, CFO, Zelluna.
"I firmly believe Zelluna is positioned to become a key player in the TCR field, due to its differentiated TCRs as well as the potential of Zelluna's therapeutic targets."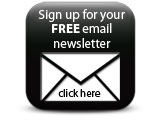 "This is an ideal opportunity to contribute my financial expertise to developing TCRs that could potentially change the treatments for patients with unmet medical need in solid tumors. The enthusiasm within the company, from the board to the management is highly contagious."